In-Person Interpretation is the perfect solution for situations that require extra interaction.
Our highly-skilled language professionals are experienced in providing simultaneous and consecutive interpretation in various settings, in more than 200 languages, including Sign, Tactile, and CART.
Universal Language Service supports the healthcare, government, legal, technical, and educational industries, among others. We eliminate language barriers through effective, clear communication in any language, providing you the best service possible.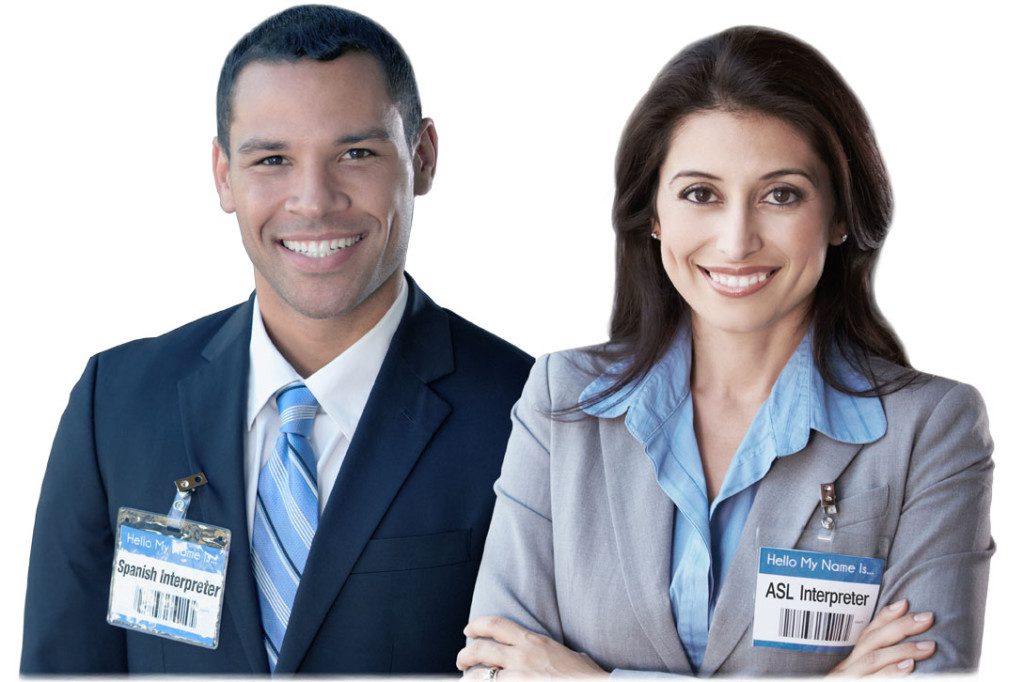 Request In-Person Interpreter
Why choose Us for In-Person Interpretation?
We offer In-Person Interpretation in more than 200 languages, including Sign, Tactile and CART
Live operators are standing by to take care of your language needs 24 Hours a Day, 7 Days a Week, 365 days a year
We accept interpreter requests for as far in the future as you need, as well as same-day orders
Our Interpreters are trained and Certified by recognized professional organizations such as: National Center for State Courts (NCSC), WA State Department of Social and Health Services (DSHS), Cross Cultural Health Care Program's Bridging the Gap, American Translators Association (ATA), National Council on Interpretation in Health Care (NCIHC), ALTA Language Services, Registry of Interpreters for the Deaf (RID), etc.
Our interpreters are Health Insurance Portability and Accountability Act (HIPAA) and Joint Commission on the Accreditation of Healthcare Organizations (JCAHO) compliant and bound by a Spoken Language Interpreter Code of Professional Conduct and NAD-RID Code of Professional Conduct
We offer competitive and cost-effective rates
We offer 3rd party billing, helping Clients save thousands of dollars annually
We offer complimentary, secure online access to an account, which allows our clients to add, track, and manage their interpreter requests as well as access their billing statements
Universal Language Service has become an industry leader and the biggest language referral vendor in the State of Washington, offering experienced certified professionals and coordinating an average of 200,000 in-person language requests annually.
To learn more about In-Person Interpretation, set up an account, or request a free quote, complete the Contact Us form below or call us at
1-888-462-0500.
Contact Us